recipes

---
the zero*waste milk revolution

When I stopped drinking cow's milk a long time ago I switched to plant-based milk: first soy milk which taste a bit too earthy for me at the time (nowadays they managed to "breed" that particular taste out of the beans and hence milk so it's more palatable), then moved on onto oat milk as it resembles the "color in the tea cup" of pre-vegan days and in general creates a nice, warm and fuzzy feeling which is so soothing!
Out of milk in a carton one day I looked into what else to make milk out of (banana milk was the first one, more below), and I stared at the bag of peanuts I had just purchased! A quick browse on the internet, and I found a simple recipe of soaking the peanut overnight in enough water, to soften them, then tossing the water and blending the soaked peanut in fresh water. Wow, I was so happy with the result! - a lovely beige color
- froth
- a subtle taste of something

But what about the water which contained all kinds of nutrients? And what to do with the ground-up peanuts? Yes, cooking but there is only so much peanut meal one can and want to eat in a day! So I rummaged around my head and spotted this jar of peanut butter I had just made the previous day with this bag of peanuts! Et voilà, I took this fresh peanut butter (plain roasted peanuts with 3 turns of my small salt mill), some fresh water, and BINGO: the best plant-based milk ever! And no peanut meal or any kind of left over wanna-be flour that is going to waste (after several batches of cookies and bread)

And the best part: ZERO WASTE! No packaging to buy 1 liter of any kind of milk, and because it's simply a matter of taking a spoonful of peanut butter and water it is so easy to make the amount needed right there and then, or for a day or two, hence no waste! And the peanut butter, as we all know, keeps forever, anyway (except for mine 'cos I eat it by the spoonful, with coconut oil, on corn cakes - my latest addiction ;-)

Here are the two ways of preparing this zero*waste peanut milk I tried
* on the left with soaked peanuts, and with peanut meal left over: lovely froth but it didn't last. Lighter in color, and also lighter in taste
* on the right with peanut butter: with all the goodness still in it. Froth keeps (hello hot chocolate, cappuccino and other yummy hot drinks! Even smoothies, come to think of it!). Lovely caramel-y color, richer in depth, and a slight hint of peanut taste...

So the peanut butter version is definitely the winner!

Here on the left you see the peanut "meal" which is what is left over from the soaked and ground up peanuts. It is great to mix into a sauce as it adds tecture... but doesn't have much flavor. So there isn't really any point in making it in the first place. Hence my discovery of the zero*waste peanut milk!

---
sourdough bread

recipe

crepespain perdu/French toast

rice waffles

pancakes

2/3 cup chickpea flour

1 banana

1/2 cup water

starters


Socca de Nice
It's so easy to make! Simply make a batter like for pancakes or crepes, pour that into the dish or pan, place it in the oven for a few minutes, et voilà la socca!

1 cup chickpea flour

2-3 cups of lukewarm water

1 teaspoon finely ground sea salt

1 teapspoon freshly ground black pepper

4-6 tablespoons olive oil, preferably from handpicked olives or a local producer of trust

Preheat the oven to 200`C on the top-grill setting. Once hot place the oiled pan in the oven until the oil starts to smoke. Remove the hot pan (careful not to burn your hands!) and pour the batter into it. Place it back in the oven for about 10 minutes, then remove from the oven (very hot!), divide into slices and eat right away!

And if you feel like dressing it up be creative! I love fried onions and dried crushed rosemary or anything else that comes my way. Or simply with some extra freshly ground sea salt - delicious!

salad with edible flowers (poppies, mauve)

vinaigrette, toasted bread sticks in rosemary

cucumber soupchilled zucchini soup

French flageolet bean soupwith alfalfa sproutspre-soak and pre-cook for dips:
chickpeas
flageolet beans
white beancaviar d'aubergine / eggplant dip

A typical summer starter in Provence when eggplant are at their ripest. Serve warm or cold.

~ 1 medium-sized aubergine / eggplant

~

1 clove of garlic
~ 1 spring or white onion

~

2 teaspoons lemon juice

of fresh lemons

~

1 teaspoon yellow olive oil

~

freshly cracked sea salt

~

freshly cracked black pepper

Cut aubergine into slices and sprinkle with salt; allow to sit for 15 minutes, then dab off moisture. Fry in olive oil on both sides on medium heat for 5 minutes. Allow to cool off.

Peel garlic and onion and place in kitchen machine along with cooked aubergine and lemon juice. Season with pepper and salt.

Place in fridge for 30 minutes.

Serve with fresh baguette and enjoy the taste of summer

Dinner

quinoa risottowith seasonal vegetables like green beans and honey-glazed carrots and nutritional yeastpasta with sage pesto

(late spring/early summer)

grilled/baked tofu with couscous and vegetables

Provencal ratatouille

Ratatouille is as Provençal as lavender and its blue sky.




It simply combines all the delicious vegetables which are ripe in the summer, allowing for the full flavor to develop by letting it simmer for more than one hour. Best served in the pot, along with some fresh country bread: in Provence bread is eaten along the main course and to soak up the sauce on the plate

~

500 g potatoes

~

5 medium-sized carrots

~

1 red or yellow large onion

~

1 large courgette

~

200 g string beans

~

3 medium-sized or 5 small tomatoes, ripe and juicy

~

4 cloves of garlic


~ a generous amount of fresh herbs of Provence: rosemary, thyme, marjoram, basil and bay leaf
~ slug of olive oil
~ small glass of white wine
~ freshly ground sea salt from Camargue

Cut up all vegetables in bite-sized pieces and layer them according to the list of ingredients above, with the hardest vegetable on the bottom. Add a small amount of water at the end and let simmer covered on medium flame for about 15 to 20 minutes, without stirring or mixing the vegetables. Turn off stove and leave lid on. About 45 minutes before dinner turn on the stove again and finish the ratatouille by letting it cook over medium heat for another 45 minutes, adding the white wine. Stir gently at the end, to mix up the vegetables. This way all the delicious flavors of the herbs and vegetables get absorbed.

Serve with freshly baked

bread (about 2 slices per person) or lightly toasted in a pan,

and

enjoy the flavors of this delicious dish
chocolate mousse
silken tofu and soja cuisine

lavender custard
with lavender esssential oil

melon/fruit sorbet





2 teaspoonmuffins
2 ripe bananas
90ml oil // 1/2 cup
100g sugar // 1/2 cup
10g baking powder // 1 sachet
60 ml milk // 1/4 cup
1/2 teaspoon vanilla sugar
265g flour // 2 cups
70g chocolate powder

chocolate cake
1 1/4 cup flour
2 teaspoons baking powder
1 teaspoon baking soda
1 teaspoon vinegar
1 cup sugar
1/3 cup oil
3/4 cup milk
2 tablespoons cocoa powder
dash of salt
2 flax eggs

170°
30 minutes


---
In my time in Provence I have had the pleasure to eat some very delicious dishes, all with the flavor of the south of France and according to season. Here are some seasonal dishes listed according to the month.
January


~

soupe aux pois verts


~ cauliflower gratin /gratin de choux fleur
~

avacado with garlic-cumin vinagrette / avocado avec vinaigrette d'ail et cumin


~ grati

n au pommes de terre et poireaux




~ tarte aux pommes
February


~ potage avec ficelle




~ Bavarian Semmelknödel with winter vegetables / quenelle avec des legumes saisonniére


~ Kartoffelauflauf mit Sauerkraut / gratin aux pommes de terre avec choucroute


~

Kartoffelpuffer with apple sauce / beignets de pomme de terre
~ Feldsalat with walnuts / bourse avec noix


~ Apfelkuchen / gateau de pommes


~ Mangold with Vinaigrette / blette avec vinaigrette
March
~ curried carrot soup / soupe de carotte au curry
~ tarte with seasonal vegetables / tarte aux legumes saisonales
~ bean and olive stew / pot-au-feu avec haricots blancs et olives
~ salad of warm chard

/ salade de blette chaud
~ risotto with mushrooms / risotto aux cepes
~ quinoa risotto with seasonal vegetables
~ baked artichoke dip

/ artichaut au four


~ gnocchi from squash / gnocchi au squash
~ crudités with dip

/ crudités avec dip


~ apple crepes with Calvados / crepes avec pommes et Calvados
~ velvety hot chocolate / chocolat chaud deluxe
~ apple tarte / tarte aux pommes
~ pear flambe / poire flambée
April
~ sweet potato & carrot soup with ginger /

soupe au patate doux et carotte
~ fresh chickpea salad with sage /
salade aux pois chiches avec sauce de la sauge
~ marinated grilled tofu with couscous and seasonal vegetables
~ Provencal cailllettes with Swiss chard and Quinoa / caillettes avec blette et pois chiche et Quinoa
~ spring ratatouille
/

ratatouille de printemps
~ quinoa risotto with parmesan and seasonal vegetables
~ late-winter spinach salad with apples and walnuts / salade de epinard d'hiver avec noix et pomme
~ moeulleux de chocolat /

~ silken tofu chocolate mousse with mint essential oil
~ carrot cake
/ gateau à la carotte
May
focus on asparagus


~ flageolet and chickpea soup

grilled asparagus with vinaigrette / asperge grillée avec vinaigrette

~ mesclun salad with green grilled asparagus




~ spring greens and fresh poppy petals




~ warm salad of poppy greens with raisins and pine nuts




~

grilled asparagus with quinoa timbale on a bed of blanched Swiss chard
~ Swiss chard stuffed with chickpeas / "caillettes" vegetarien avec pois chiche
~ savory crêpes filled with seasonal vegetables
~ slow-cooked risotto with steamed green asparagus

/

risotto d'asperge verte




~ steamed and grilled asparagus with new potatoes and fresh herbes de Provence
~ asparagus and rice timbale on lettuce

/ timbale d'asperge verte et laitue
~ fresh homemade pasta with asparagus pesto

/ pate aux pistou d'asperge
~ purée of melon de Cavaillon on mint reduction topped with fresh faisselle cheese
June
~ salad with fresh fava beans, cucumber and green beans / salade de fève, cocombre et haricots verts
~ chilled cucumber soup / gazpacho de cocombre
~ homemade ravioli with mushroom and courgette filling with sweet pea & mint mousse
~ wheat pasta with sage pesto
~ wheat pasta with freshly squeezed lemon juice
~ savory crepes filled with seasonal vegetables
~ slow-cooked courgette & mange-tout risotto / risotto aux courgettes et mange-tout
~ couscous with mixed vegetables /couscous avec ratatouille
~ lentil & red pepper timbale with wild rice and Provencal salsa
~ cherry clafouti / clafouti aux cerises
~ cherry compote with faisselle / faiselle avec compote de cerise
~ mousse of melon from Cavaillon with fresh goats cheese / melon de Cavaillon et faisselle
~ cherry sorbet with mint reduction and honey from the Verdon valley / sorbet de cerise sur menthe et miel du Verdon
~ no-bake vegan chocolate & mint cheesecake
* ideas for the lavender season mid-June until mid-July *
~ lavender pesto with fresh pasta / pesto de lavande avec pate fraiche
~ lavender flan with lavender essential oil / creme à la lavande
~ lavender scones / biscuit de lavande
~ lavender & green pea risotto / risotto avec petit-pois et lavande
~ lavender roasted potatoes and vegetables / pommes de terre grillés avec legumes
~ salad with lavender dressing/ salade avec dressing à la lavande
~ lentil paté with lavender / paté des lentilles avec lavande
July
focus on vegetables & fruit from our own garden
~ eggplant dip / caviar d'aubergine
~ homemade ravioli filled with fresh courgette / raviole au courgette, fait maison
~ cherry sorbet with Pastis / sorbet aux cerises avec Pastis
~ savory crepes filled with ratatouille
~ Provencal ratatouille / ratatouille provencal
~ chilled zucchini soup / gaspacho aux courgettes
~ cantaloupe compote with cherry sorbet / compote de melon avec sorbet de cerise
~ tomato pesto pasta with zucchini coulis / pistou aux tomates avec pate et coulis de courgette
~ blanched zucchini in a vinaigrette / courgettes blanchés avec vinaigrette
~ zucchini couscous with seasonal vegetables / couscous aux courgette et legumes
~ apricot & cherry mint smoothie / smoothie au abricot et menthe chocolat
August
focus on vegetables & fruit from our own garden
~ chilled tomato soup / gaspacho aux tomate
~ homemade ravioli filled with fresh courgette & goats' cheese / raviole au courgette & fromage de chevre, fait maison
~ Provencal ratatouille / ratatouille provencal
~ tomato pesto on home-made pasta with zucchini coulis / pistou aux tomates avec pate et coulis de courgette
~ zucchini couscous with seasonal vegetables / couscous aux courgette et legumes
~ fruit sorbet with Pastis / sorbet aux cerises avec Pastis
~ cantaloupe compote with cherry sorbet / compote de melon avec sorbet de cerise
~ apricot & cherry mint smoothie / smoothie au abricot et menthe chocolat
September
focus on purple figs and plums from our garden
~ gnocchi with savory plum sauce / gnocchi avec sauce aux prunes
~ Provencal bean & olive soup/ soupe avec fevre et olive
~ fresh purple figs with fresh goats' milk yogurt / figues avec faisselle
~ fig sorbet / sorbet de figue
~ bell pepper soup / soupe de poivron
~ risotto with mushrooms and plums /risotto avec sauce de champignon et prune
October
focus on early fall vegetables
~ autumn pumpkin soup with freshly sprouted alfalfa & flax seeds
~

autumn mixed leaf salad with apples and raisins


~ ratatouille d'automne with couscous & aioli sauce
~ baked mushroom and rice pilaf
~
apple tarte tatin
November
~ soupe aux pommes de terre et poireaux
~ soupe aux celerie et epinard
~ soupe au potimaron


~ risotto de potimaron
~ pâté aux lentilles et riz avec purée de patate douce
~ tarte flambée à la Provencal
~ apple cobbler/crumble aux pommes


~ tarte aux pommes
~ vin chaud
~ sorbet aux pommes
December
~ raw turnip and apple salad
~ roasted sweet potato chowder
~ soupe des legumes et marrons
~ varieté de salade d'hiver aux noix et vinaigrette d'orange
~ parsnip risotto and winter spinach with braised carrots
~ Muscat de Provence pumpkin cassoulet with couscous
~ oven-roasted "spaghetti squash" with winter vegetable farce
~ poire pochée au sauce d'orange
~ baked apples with raisins, ginger & almonds
~ sorbet d'orange aux épices
Powered by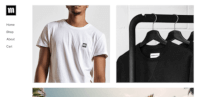 Create your own unique website with customizable templates.