yoga

Claudia practices hatha yoga with influences of Iyengar yoga and vinyasa flow elements, pranayama, Yin yoga and meditation. Practicing yoga for more than 20 years and after having been exposed to various forms of yoga throughout her journey she focuses on the concentrated art of internalizing yoga, with its focus on oneself, on balance and on the gentle use of one's body and mind, combining various aspects of spirituality and the lightness of being.

Passionate about yoga I love sharing this discipline on more than just the asana level with my students. I have several students who have returned to my retreats in the south of France and the feedback I receive a lot is that people like my calm style. Adaptable to all levels it is yoga interwoven with philosophy, the history of the names of the asana, the purpose and the spirituality behind it all.

Claudia's yoga vita... her journey continues...
2016 & 2017: re-introduced to hot yoga Vinyasa flow
2016: 200-hour yoga teacher training, Tuscany, Italy, certified by Yoga Alliance
2015: Initiation IAM meditation, ashram d'Amma, Tourves/France; graduate 30-day meditation challenge;
2014: World Yoga Day in Corsica, France; Yoga in the Park May & August in Aschaffenburg, Germany, Yoga on Thursdays June - September at La Vudèle, Quinson, France
2013: initiated into the healing path of Reiki; graduate 21-day yoga challenge
since 2012: created Yoga & Nature... yoga holidays, and weekly yoga class in Quinson, France
from 2009: weekly hatha yoga course in Quinson, France and regular yoga practice influenced by Iyengar yoga
2008 - 2009: regular Vinyasa flow courses in Aix-en Provence, France
2006-2008: weekly Iyengar yoga course Level I & II in Gmund/Tegernsee, Germany
2003: weekly Ashtanga training course in Aschaffenburg, Germany
1999: aromatherapy training in London, UK
1998-2000: weekly yoga practice in London, UK
1996: first exposure to yoga in Los Angeles, U.S.A.
since 1986: various forms of fitness and body work
childhood: gymnastics, horseback riding, equestrian vaulting, fitness


Powered by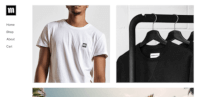 Create your own unique website with customizable templates.